Contact our Recruitment Team
If you could not find a suitable open role but are interested in working at Tipperary Energy Agency, send your CV to our recruitment team today.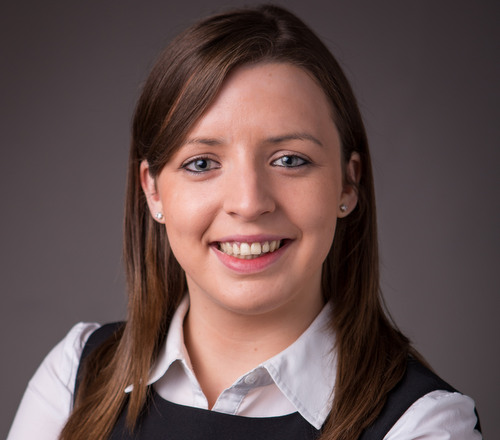 I've worked for Tipperary Energy Agency for over 4 years now and what I like most about the role is that it is so varied. I get to work on all types of projects – community energy projects, EU projects, local authority projects, to name but a few. An added bonus of working for the agency is that they put a strong emphasis on CPD and career progression. My background is in Business and Marketing but with the support of the agency, I was able to recently complete the Msc in Climate Change: Policy, Media and Society from DCU which has allowed me to transition into a whole new, exciting role in the agency.
Orla O'Shaughnessy- Sustainability, Policy & Communications Officer

Application
Submit your CV online for a role that matches your career experience and ambitions.  You will receive an email confirmation from our Application Tracking System.

Application review
Our HR team will work with the Hiring Manager to assess each application and you will be informed on the decision via email.

Interviews
All interviews will be an opportunity for you to find out more about the role, the Hiring Team and the business. 
The Hiring Team typically includes the Hiring Manager, HR Manager, CEO, and peers.
To help you prepare for your interviews, we highly recommend using the STAR Interview Response Technique:
S

ituation: What were the circumstances? What was the challenge?

T

ask: What goal were you working toward?

A

ction: What did you do specifically to address the situation?
Result: What was the outcome? What did you learn?

Initial Phone or Video Interview
If you are shortlisted, you will receive an email invite for the initial 30 minutes phone or video interview with a member of our HR team.  
This will be a competency-based interview, exploring your experience in relation to the role. 
It is also an opportunity for you to ask questions about the role and Tipperary Energy Agency.

Second Video Interview
Your second interview will be with the Hiring Manager and another member of the team, it will be about 45 minutes long.  The interview will cover all aspects of the role, technical and non-technical.
The second interview maybe face to face, depending on participants location and availability. 
This also an opportunity for you to ask questions about the role and Tipperary Energy Agency.

Final Video Interview
Your third and final interview will be with the Chief Executive and Hiring Manager, it will be about 60 minutes long. 
The interview will cover all aspects of the role, and will have a focus on what it is like to work in Tipperary Energy Agency which is best represented by our culture and our values which are outlined on our website.
The interview will be at our office or via a video conference, depending on participants availability and location.

Offer
If you are the successful candidate from the selection process, we will call you and make an offer to you by phone.
We will then send you an offer letter, with details of our offer, including salary, your start date, our benefits and terms & conditions of employment.  
We will also advise you how to accept our offer.  All our offers are subject to satisfactory references and evidence of right to work, eg passport, visa, work permit.