Community Power
Following on from our work with Templederry Community wind farm, we are delighted to support Community Power.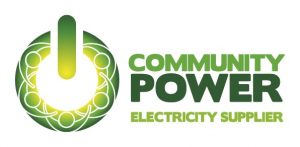 Community Power is Ireland's first community owned electricity supplier.  They are a partnership of community energy groups working for a sustainable energy future for Ireland.  Community Power grew out of Ireland's first community owned wind farm, Templederry Wind Farm in Co Tipperary, and now are working with Irish communities to develop more renewable energy projects owned by people!
Community Power buy renewably generated electricity from a handful of small and micro hydro and wind generators across Ireland and sell it to their customers to use in their homes, businesses, farms and community buildings.
Their mission is to support Ireland to run on clean, renewable power, but as if that's not enough they also think people should also have a real stake in it, and own it for themselves.  Community Power recognise that Ireland's energy system is in crisis, with over 90% reliance on climate polluting fossil fuels, but many people are struggling to pay high energy bills in cold homes.  That's why they are working to make sure the many benefits of generating renewable power is shared by the people and communities of Ireland.
To switch to Community Power click here.