Nenagh Civic Offices
Energy Efficient Public Buildings
Nenagh Civic Office is one of the largest civic offices in the County and one of the top ten significant energy users for Tipperary County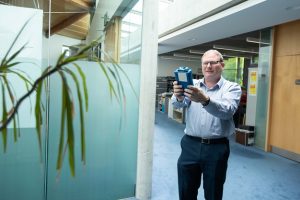 Council. Tipperary Energy Agency carried out an energy audit to identify the large energy users on site, as well as evaluating how they could be reduced. An application was made to the Sustainable Energy Authority of Ireland's (SEAI) Better Energy Communities (BEC) scheme to fund 30% of the costs of the works, which was granted. Brian Dunne, Tipperary County Council said, "The funding provided the means to progress this project as it can be challenging to secure capital funding for a project of this nature."
Smart LED Lighting
A Smart LED lighting system was designed by Tipperary Energy Agency using Dialux software. Emergency lighting was also upgraded. The "smart" element of the controls allows each light to be programmed separately.
Speaking about the upgrades Brian said, "The staff have noted a noticeable improvement in lighting at their desks and in the facilities in general. The smart light provides the operator with the ability to carry out a range of functions with each light individually. "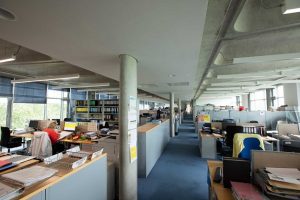 This lighting solution was designed by Tipperary Energy Agency, then procured, ensuring public procurement guidelines were met, to ensure that the client got value for money. Drawings, specification documents and contracts were created for the upgrades, and published on Etenders.
The state of the art lighting upgrade has resulted in energy savings of 83,625 kWh per year and cost savings of €10,035 per year.
"Tipperary Energy Agency assisted in delivering this project and provided the relevant knowledge and experience in managing this project efficiently right through to completion," said Brian.