Happy New Year everyone! As we settle back into work, we take a look back at some of our news and updates from 2020.
Chris Noonan spoke about his experience working in Zagreb with REGEA
At the beginning of 2020 (pre Covid19), our engineer Chris took part in a work exchange which saw him move to Zagreb to work with Regea Energy Agency to get an idea of how they operate & bring back some lessons that we could replicate. Read about about the exchange here.
Marie Donnelly Gives Her Thoughts On Energy Efficiency Post Covid
Marie Donnelly is currently Chairperson of Renewable Energy Ireland. She is also a non-executive director of Tipperary Energy Agency. Marie gave her thoughts on Energy Efficiency Post Covid. You can read the piece here.
cVPP project wins Citizens Award at EU Sustainable Energy Week
We were thrilled that our cVPP (community virtual power plant) project won the  Citizens Award at the EU Sustainable Energy Week in June. Read more about it here.
Seamus Hoyne Won Outstanding Contribution to Sustainable Energy Award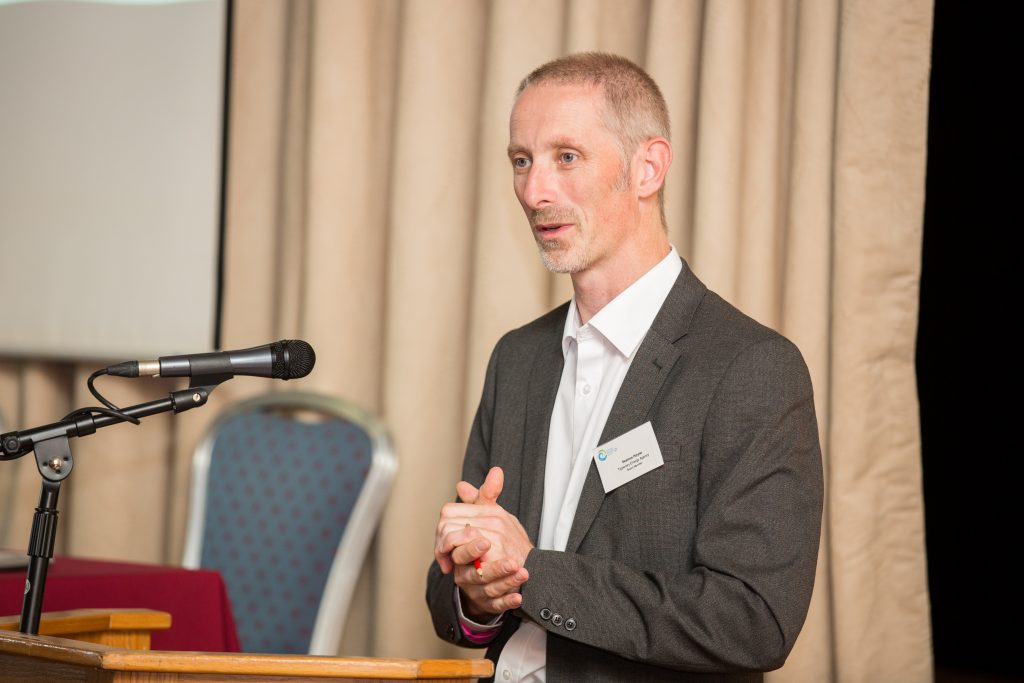 We were delighted to announce that our Chairman, Seamus Hoyne received the Outstanding Contribution to Sustainable Energy Award at the Sustainable Energy Authority of Ireland (SEAI) Awards in October. Read about it here.
Tipperary Co Co Surpasses 2020 Energy Efficiency Target
We provide an energy management programme of works to Tipperary County Council. As a result of this work, Tipperary Co Co has been successful in reducing its energy consumption and resulting carbon emissions. The Council continues to be a leading local authority in energy performance and surpassed their 2020 energy efficiency target. Read more here.
Sun Shines on Landfill Site in Tipperary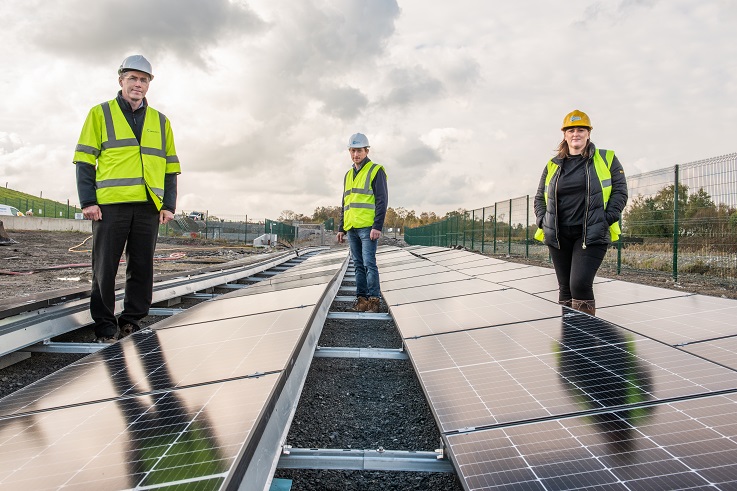 In 2014, Tipperary County Council made headlines with Ireland's largest solar panel (photovoltaic) project. The panels were installed on fire stations, libraries, offices and leisure centres in a project which increased Ireland's total solar PV capacity at the time by 44%. In 2020, the council doubled its solar panel capacity adding a further 250kW. Four more generating sites have been added including panels on two leisure centres and a ground mounted array on a landfill site near Roscrea. Energy generated from these sites would be enough to power 50 houses. Read more here.
Free BIM and NZEB Training Modules
As part of our EU project, BIMzeED, a number of training modules were developed and are available for you to use for FREE. Become a trainer & gain access to a wealth of information that you can use in your own professional capacity as a training provider. Full details here.
Online Training Courses
Over 150 people took part in our online training courses on NZEB homes and heat pumps. Full details of both these courses are available here.
SuperHomes 2030
The SuperHomes 2030 project kicked off in 2020. SuperHomes provides a 'one stop shop' deep retrofit service for domestic homes in Ireland. The SuperHomes 2030 project aims to dramatically scale this service up. Read more about the project here.
Solar PV for Homeowners Webinar
In May, our Solar PV panels for homeowners webinar was aimed at homeowners who are thinking of installing Solar PV panels in their homes. It provided attendees with the knowledge required to make informed decisions when installing Solar PV panels.