Nenagh Scouts Hall
Community Building
The Scouts Hall in Nenagh is used by Nenagh Choral Society and is available to various other groups to hire for events and meetings. The hall is a 1930's building that had no insulation in either the roof or the walls.
Michael Cormack who is a Director of the Scouts Hall Committee explains how the hall was brought back from dereliction in 1999. "Leader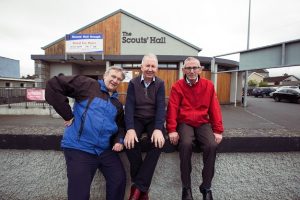 gave us €200,000 and together with Choral Society funds and money raised from our successful 'sponsor a chair' fundraising campaign we invested €300,000 to get the hall open again'.
Fast forward to 2016 and Michael heard about funding Tipperary Energy Agency could help communities access.
"We read about the grants in the local paper and got in touch with Tipperary Energy Agency.  We knew we had issues with the asbestos roof and insulation and wanted to get it sorted."
Insulated Roof Panels
Tipperary Energy Agency carried out an energy audit and recommended a number of different works which could be done to improve the building. During the Energy Audit it was noted that the majority of the heat loss was through the roof. The decision was made to remove the asbestos roof and replace it with newly insulated panels costing a total of €87,815. The roof was insulated to a sufficient standard and it reduced the heat loss by 90%. As heated air naturally rises, destratification fans were also mounted at ceiling height and circulate the warm air downwards and allows the room to have a more even distribution of heat.
Gerry from the Scouts Hall committee points out 'The new insulated roof was the icing on the cake for us. Its made a big difference to the comfort of the hall".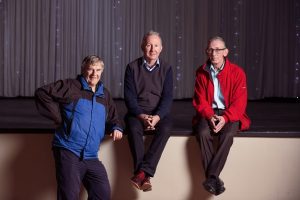 "Tipperary Energy Agency managed the entire project for us which was great. The old roof had been there since 1937 and having a new insulated roof has made a massive difference to users of the hall. Despite the cold winter, at bingo every Wednesday night you would really notice the difference and it is much easier to manage the temperature in the hall now. Its very comfortable now for events" says Michael Cormack.
If you're part of a community group and would like to learn more about how we can help you, get in touch here.