Moyne Templetuohy GAA Club
Energy Efficient GAA Club
Moyne Templetuohy GAA club had lighting around their 2 pitches and astroturf ball wall which was inefficient, expensive to run and certain parts did not meet the current lighting standard EN12193 for GAA pitch lighting.
Dominic Everard, one of the members of the club committee said 'We knew something had to be done with the lighting to bring it up to current lighting standards'.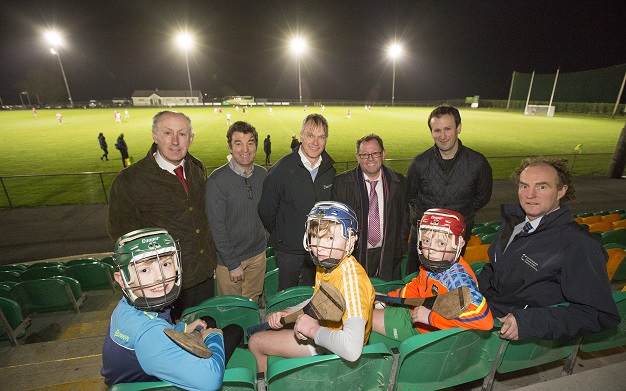 The committee were aware of the Sustainable Energy Authority of Ireland's Better Energy Communities (BEC) Grant Scheme but were unsure how to access the funding. It was decided that they would get in touch with Tipperary Energy Agency to see if there was anything that could be done to improve the lighting.
LED Pitch Lighting
Tipperary Energy Agency carried out an energy audit of the pitches and designed an energy efficient lighting design specification to upgrade the current lighting. A total investment of €95,000 (including VAT) was used to install a total of 44 LED lights around the main pitch, training pitch and astroturf ball wall. The new lights have reduced the energy demand required to run the pitch lighting by 46% and light levels are now up to current sports lighting standards. The lights have greatly improved the aesthetics of the pitches due to the white light given off the LED fittings and they are now the first local GAA club in the country to have LED pitch lighting.
To help fund the project, the club received 50% funding through the Sustainable Energy Authority of Ireland's Better Energy Communities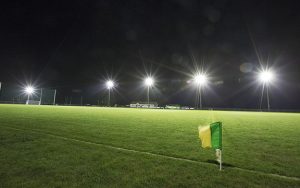 programme and Tipperary County Council's Capital Grants for Community Facilities & Amenities programme. The club have now lowered their running and maintenance costs greatly with savings of over €1,800 per annum which they can use towards other improvements around the grounds.
Dominic explained the benefit of working with Tipperary Energy Agency, 'There is a lot of paperwork involved in applying for the grant and their knowledge and understanding of the process really took the pressure off us as and they guided us through the whole process."
If you're part of a sports club and would like to learn more about how we can help you, get in touch here.